I've lived most of the last year (or maybe my whole life) in my head, and now a small part of it's about to be out of my hands — it's less than a month to my book deadline, friends. I may survive, if only I can get a couple more chapters (and a sermon) out of my fingertips … while children run fevers, wake up with crusty eyes, and generally ruin all child-care plans I have for December. Not that I'm watching the calendar while breathing in and out of paper bags.
So, my friends, it's time I thank you for hanging in there with me during my radio silence. Giveaway time, book people!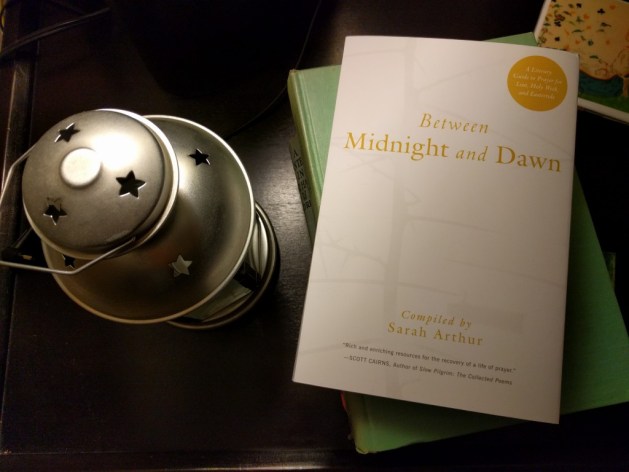 This one's a special book for me. Not only is it the book that my co-author Sarah Arthur miraculously birthed while also working on our book (classic overachiever), but it's also one I suggested a couple favorites for (The Secret Garden and Parables from Nature for the win!).
Between Midnight and Dawn: A Literary Guide to Prayer for Lent, Holy Week, & Eastertide was released by Paraclete Press just a couple weeks ago — this is a banquet for book-lovers. The collection's full of a beautifully curated selection of poetry, fiction, and prayers from the classics to the contemporary, including fellow Redbud Writers Guild ladies (pro tip: never miss Kate James' blog).
Between Midnight and Dawn also completes Sarah's trilogy of literary guides to prayer. (Don't miss Advent's Light Upon Light, and At The Still Point for Ordinary Time.)
TO ENTER: Simply comment here on this blog post with the title and author of the last good book you've read- fiction, nonfiction, or poetry. I'll pick a name at random and contact the winner on January 6. Good luck and happy reading!